Elope in Italian Countryside
Elopement to Italian Countryside
If you are dreaming about a romantic elope in Italian Countryside we have good ideas for you!
Tuscany and Umbria are one of the most famous destinations for a wedding in Italy so you can choose to tie the knot on the lovely Tuscany and Umbria hills and have a toast with some Chianti wine. However if you think that an off beaten track destination could be more intimate and romantic you can choose Piemonte countryside and its amazing vineyards hills. You can exchange your vows in a vineyard or on top of a tower overlooking an amazing view over Barolo or Barbaresco villages. You can also opt for Valpolicella or Franciacorta country destinations. These are the lands where Prosecco wine is produced and a toast with a very special sparking wine here will be a must.
What about Southern Italy? Apulia and Sicily have amazing destinations too. You can get married in an Apulia Trullo by scented bougainvilleas and olive groves enjoying warm summer breeze. Or you can get married on top of Etna volcano or in amazing countryside close by enchanting Catania or Taormina under a sky dotted of stars and romantic Southern luminaries.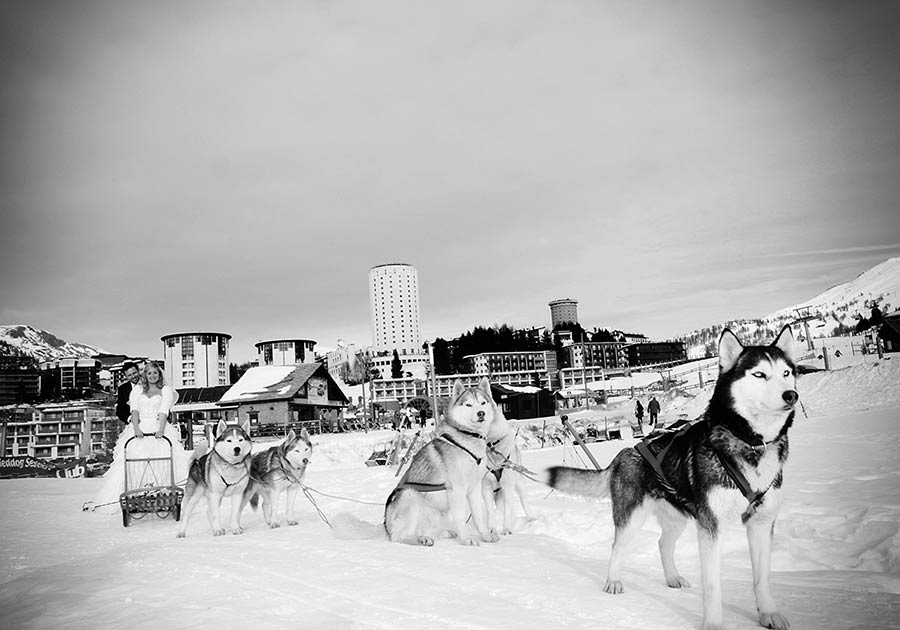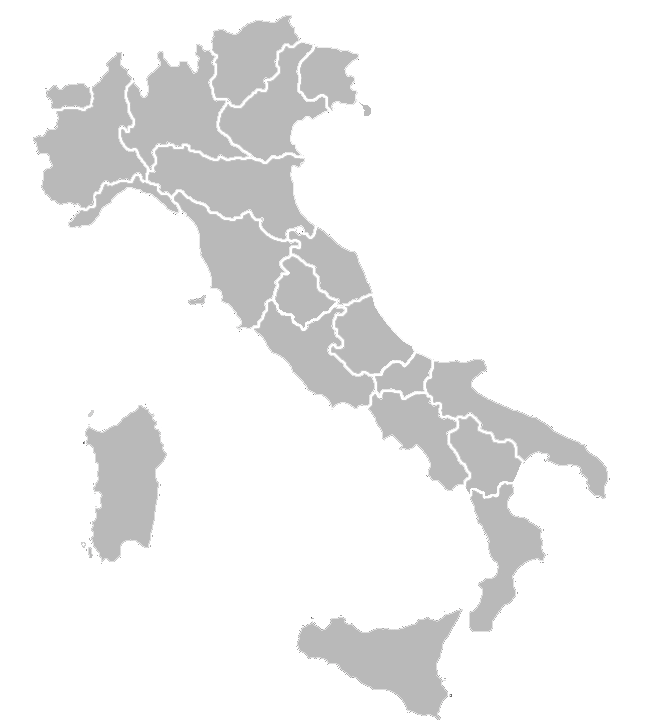 An intimate wedding in the snow
If you are a winter lover Italy is the right destination for you.
If you like snow and winter wonderland atmosphere Alps are right destinations for you. We can suggest a snow elopement in Piemonte Alps destinations such as Sestriere or Sauze d'Oulx. You can opt for Aosta Valley and its majestic Mont Blanc. Have you aver think about getting married on the very top of Mont Blanc Massif? Here this is possible!
Dolomite Alps are also a great solution for a very Sud Tirol wedding. Chalet, warm fireplaces, ski adventures and winter Italian food and wine could be the features of your special winter elope in Italy.
If you prefer cities of art Venice, Rome, Bari, Verona, Pisa, Siena, Naples, Palermo, Catania, Taormina, Agrigento, Ragusa, Milan, Turin, Lucca, Taranto, Orvieto and many other can host your very special winter elope. A city of art in winter is something special…it has its own charm that is a special gift to visitors.
Have you aver heard the sound of the sea or the lakes in winter? Water has a special recall to lovers. It so peaceful romantic and very special. So Lake District or Italian Riviera, Apulia, Sicily or Amalfi Coast could be very special destinations for a very romantic and charming winter elope too!
If you are ready to leave for Italy we created for you some experiences. These are not set in stone, we can customise them all for you according your wishes.
Meet our wedding planners team! They are all senior wedding planners of Italian Wedding Company group located in all Italian destinations we suggest. We are pleased to meet you!
Have a look to some of our recent small and intimate destination weddings and elopements in Italy, our Wedding Planners team organized for amazing couples coming from all over the world.

Discover Italian Countryside
Have a look to the beauty of Italian Countryside flipping through the images of the elopes we planned in this wonderful area